PawPlay™ - Soccer Ball For Dogs
"I got two for my Pomeranians and they loved it so much! It came with a mini pump to fill the ball with air. It's a very sturdy material and because they can bite the material sticking out of it my pups are not eager to try and pop it like the many other balls I have bought. They play fetch so well with it!"
✅VERIFIED BUYER
Does your furry friend have an insatiable love for chasing the most peculiar objects?
 Introducing the PawPlay™ - Soccer Ball For Dogs - the ultimate canine playmate that's set to transform your bonding experience with your beloved pet.
PawPlay™ takes interaction with your dog to a whole new level.
Designed with a lightweight and floating build, it's perfect for playtime in swimming pools, lakes, or on sandy beaches.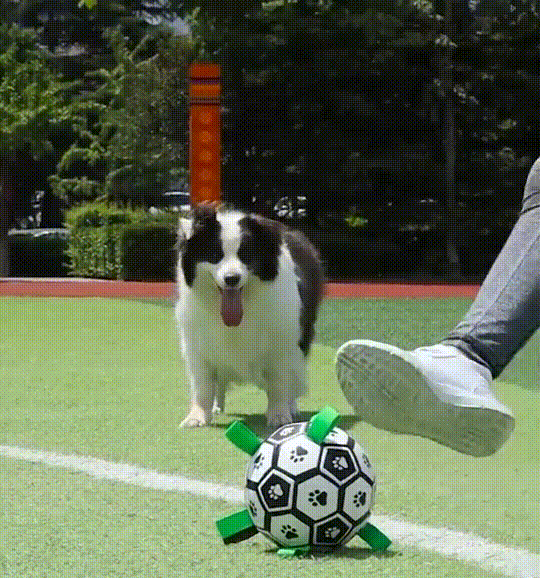 This innovative toy enhances the emotional connection between you and your dog, making every toss and fetch an unforgettable moment.
There's more to it - the PawPlay™ is not just about fun. With its safe, multifunctional design, it helps strengthen your dog's muscles and bones, ensuring they burn off that excess energy.
Why You NEED The PawPlay™ 
✅ Interactive Fun: PawPlay™ promotes quality bonding time with your dog.
✅ Safe and Durable: Designed with dogs in mind, the PawPlay™ is safe and made of non-toxic materials.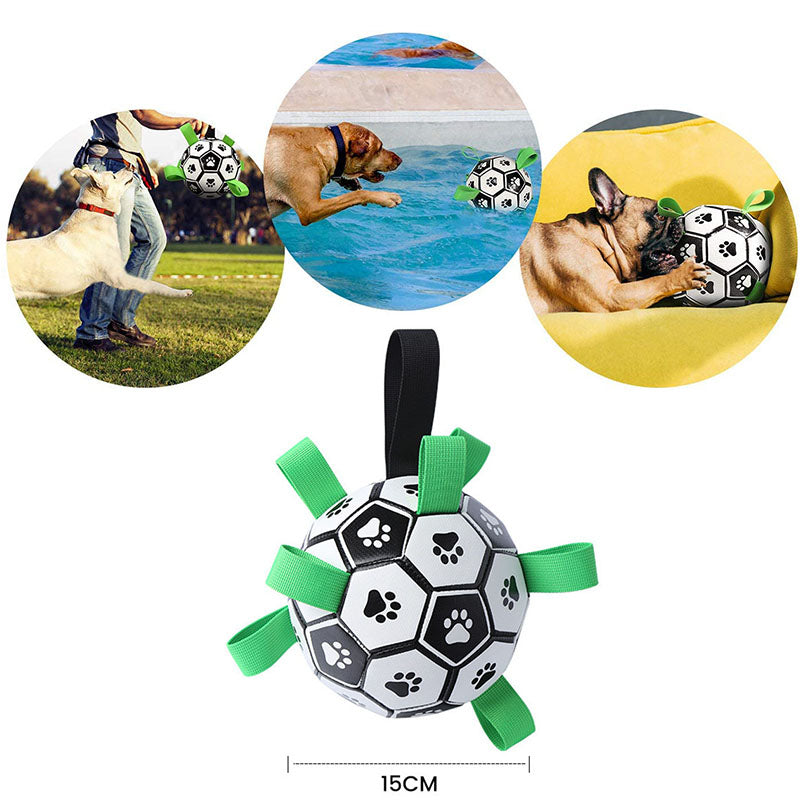 ✅ Happiness for Your Pooch: Provides sensory stimulation, reducing boredom and naughty behavior.
✅ Easy Maintenance:  PawPlay™ is easy to clean and ensures fun for years to come.

What's Included:

1 × PawPlay™ - Soccer Ball For Dogs
1 × Ball Pump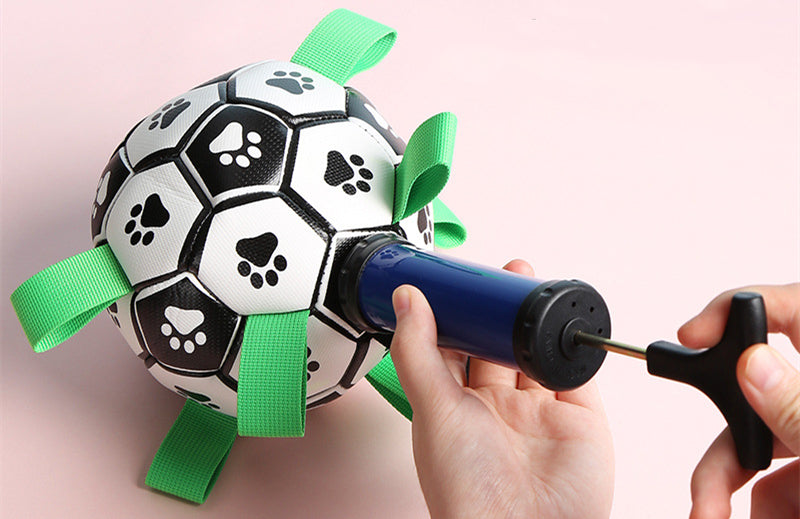 It's a sunny day at the park,
your loyal companion is by your side, tail wagging in excitement.
You toss the PawPlay™ into the water, and as it gently floats, your dog leaps into action, pure joy radiating from their eyes.
The bond between you two deepens with every toss and chase.
It's not just about fun; it's about health and happiness.
As your dog races to retrieve the PawPlay™, they're getting a fantastic workout that keeps them in prime shape. 
No more destructive boredom at home or unruly behavior. With the PawPlay™, your pet is content and fulfilled, whether indoors or outdoors.
Here's the best part - it's not just a one-time wonder.
With its durable design and easy maintenance, this toy will be your dog's constant companion for years to come.
You can wash it off, let it dry, and it's ready for another day of excitement.