TetraTower™ Stacking Game
😂 Endless Fun with Tetris-Inspired Blocks
💡 Stimulates Brain with Challenging Stacks
🏆 Fun And Competitive With Friends & Family
Level Up Your Game Night!
If you're tired of the usual board games, it's time to elevate the challenge. TetraTower™ offers a vibrant twist to your game nights, blending classic Tetris nostalgia with modern design.
3D Tetris Blocks for Added Challenge
The TetraTower™ game is inspired by the iconic Tetris, but it doesn't just stop there. These 3D Tetris blocks aren't just colorful—they challenge your dexterity, patience, and balancing skills.
Two Engaging Gameplay Modes
Choose between single-player challenge mode for a test of patience and persistence or the fun two-player game mode for a competitive face-off. And with no cards in the mix, it's all about pure skill and strategy.
Ditch the Screens, Dive into Tactile Fun
In an era dominated by screens, TetraTower™ offers a refreshing escape. It allows players to engage in tactile fun, strengthening real-world interactions and reducing digital fatigue.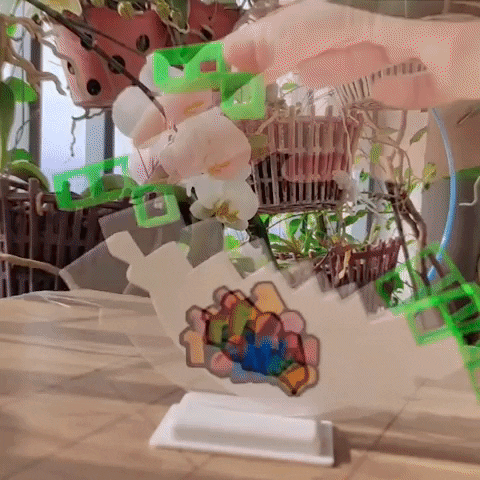 Brain Boosting Fun Awaits with TetraTower!
TetraTower™ isn't just a game—it's an educational tool that promotes spatial thinking, problem-solving, and concentration. Every play is a step towards sharper cognitive skills.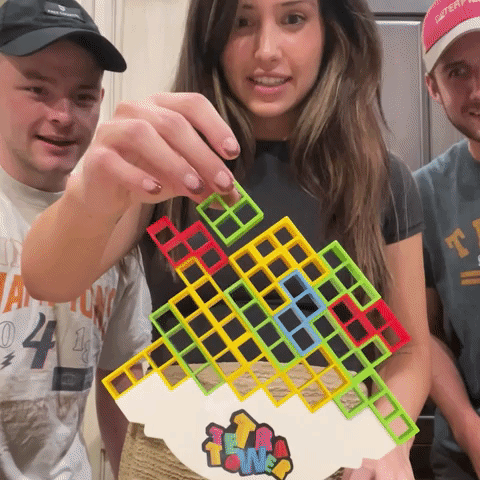 A Game for All: TetraTower™ Welcomes Everyone!
With its bright colors and intuitive stacking mechanism, TetraTower welcomes players of all ages and abilities. It's a game where everyone finds their place.
FAQs
Can TetraTower™ Be Used As A Party Game?
Yes! TetraTower™ can definitely be a hit at parties. It can create exciting competitions and is a great way to promote communication skills and improve social skills among guests.

What Does Each Set Come With?
Each set comes with 1x Base, 1x Stand, and your choice of 16-48 blocks. We recommend 32+ for the most challenging game.

Can TetraTower™ Be Played Solo?
Absolutely! TetraTower™ offers versatility and can be a challenging solo game where you test your stacking skills or a fun multiplayer experience competing against friends.

What Ages Can Play?
TetraTower is a great game for all ages, whether you're playing as an adult or with kids. Due to the size of the pieces, we do not recommend playing ages 3 and below.