Improves safety when riding in the rain
Retractable stand
Rechargeable
High-capacity power battery
2-speed shift switch/adjustment
Withstand speeds up to 130Km/h
Tough & rigid ABS material
1200mAh battery capacity
170° oscillation range of swing scale
"I am extremely impressed with the easy and quick installation and the amount of my field of vision this Wipsor has made clear."
Abraham V.

-

 

USA

"Presenting an incredibly functional and automated helmet wiper with a slim, attractive layout to make your journey full of excitement!"






What Makes This So Awesome
Enjoy a Thrilling Bike Ride With a Clear Helmet Visor!
Blurry visors or fogged windshields of the helmet cause sight obstruction and lead to annoying brief stops or hinder your trip by making you move slower. A clear windshield is essential for safe driving because you can't react to risks or incoming traffic if you can't see out of your windshield. Keep your helmet visor tidy. Grab our Wipsor to experience a safer, more comfortable, and adventurous ride. Our innovative, automatic helmet wiper lets you go along more speedily without taking unnecessary rests.
"I love the excellent quality of Wipsor. I needed this because I have to come home late at night due to my job timing, and it is convenient for me to have this wiper to fade the fog and sudden shower on my way." - Martin J. US 
A Savior During a Downpour!
Riding a two-wheeler during the rainy season was not so simpler and safer than before. Install the Wipsor, and you won't have to worry about persistent raindrops obstructing your view. As soon as its rain sensor detects raindrops, the wiper begins to operate automatically. It can also autonomously alter its speed in response to rainfall intensity. It's a perfect riding buddy during inclement weather.
"My father bought this for me as I am a professional track bike racer. And it was sometimes difficult for me to continue my speed because of the dirt and dust spiraling around. It is very convenient to erase the dust from my helmet visor. I love its stability even on the highest speed level, so I am gonna buy more for my other helmets." - Stephen T. CA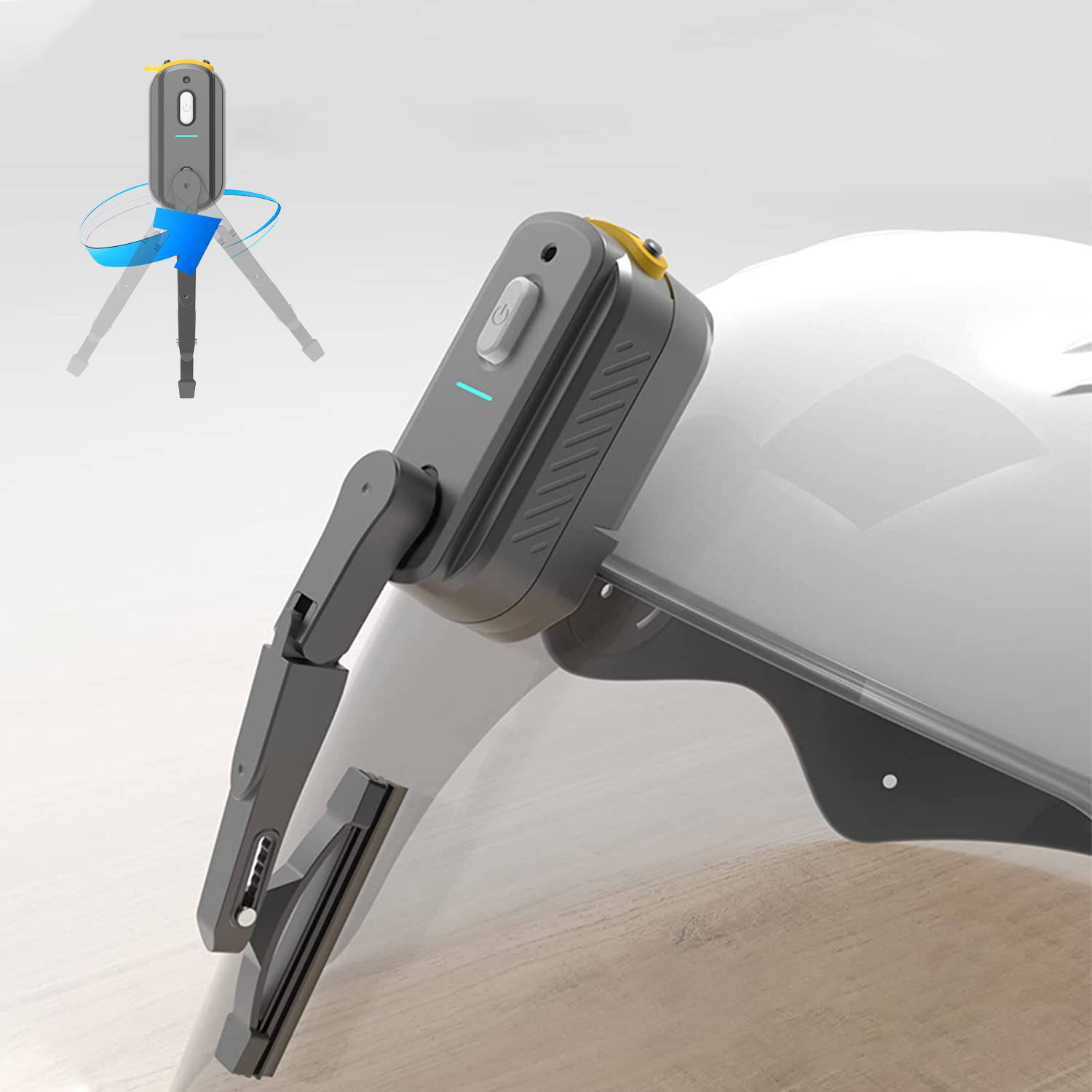 Meet the New Heights of Safety!
Prioritize your safety when traveling/racing on open highways and poor road conditions. Heavy storms, rains, or a pitch-black, gloomy environment can impair one's vision and make the roadways slick. 
Here is when our helmet's wiper comes in handy! The Wipsor helps you save your life by enhancing safety precautions. It is an electrical gadget that may be activated automatically or manually with a single large button that is easily accessible without impeding your ride.
"I love hiking not on my feet but on my bike. Whenever I cross a poor road or meet lousy weather on the road, I wish there would be some gadget to clean my helmet windshield, and now I have an impressive one. The best feature of this Helmet Wiper is its automation. I like that I don't have to put AAA batteries in it." Rachel M. NZ 
Our little glass-fit helmet wiper fits any helmet and boosts your confidence when you're riding since you can see more clearly in the rain or fog is its most crucial feature.
Extremely Light and Compact!
Wipsor is a tiny, lightweight wiper that won't weigh down your helmet. Its relatively small wiper shaft won't obscure your view, whether it moves slowly or quickly.
The wiper has an easy-to-install stable mounting plate with a strong suction cup, enabling you to mount it hassle-freely on your helmet, right above the visor. It ensures that the wiper will securely stay in place throughout your high-speed ride, enabling you to remove it when not in use quickly.
USB Waterproof Charging Port!
Wipsor has a safe charging C port that enables the gadget to be charged and used for extended periods. There is no need to be concerned about water entering the port because a waterproof covering protects it.